Wildlife Tourism Branding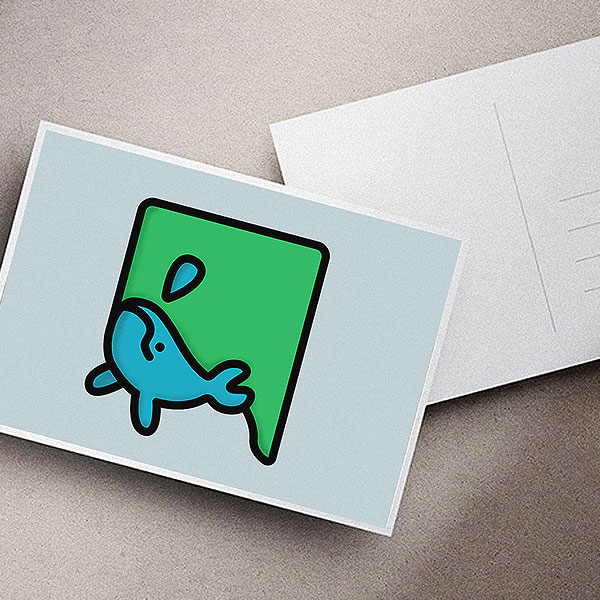 Logo Design for Tourism Business
Wildlife Plus has created the branding for dozens of Wildlife-focused organisations and Tourism businesses across Australia and would love to hopefully design or redesign your branding!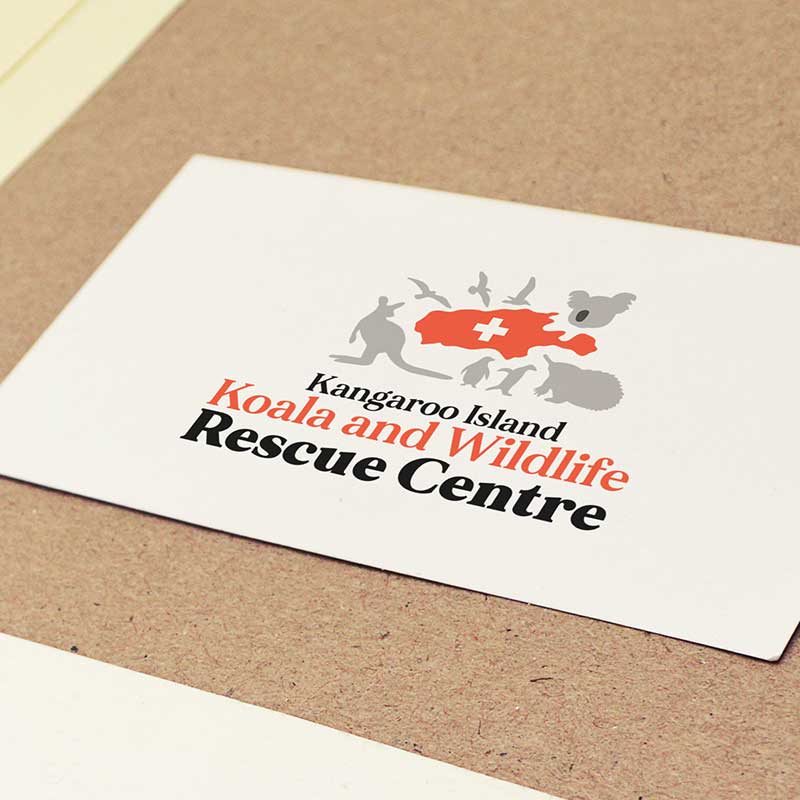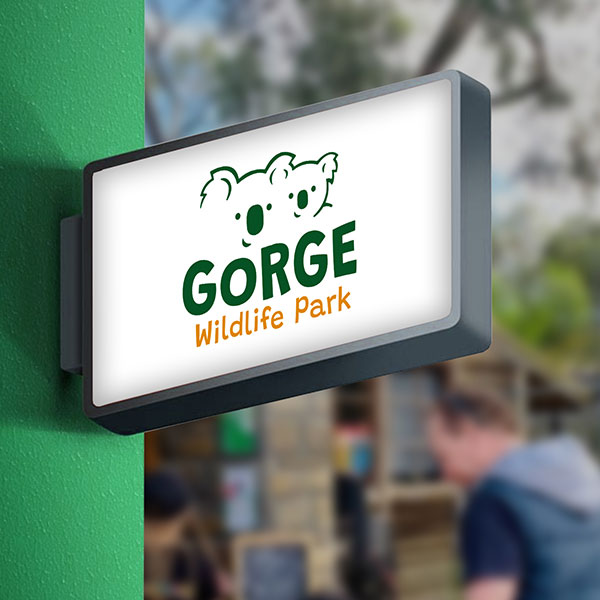 Tourism Business Logo Design
Branding your tourism business is incredibly important so that customers and potential customers can recognise your business. So what is branding? There are multiple factors that go into branding including the logo design, the tone of voice, the experience itself, the user interface and a long list of other components.
It's important to create a brand that all works together and has a cohesive message and feeling. Typically the best practice is to go ask yourself these questions;
What is your service / attraction
Who is the target audience
What tone of voice and brand feeling do the customer want when having that service / visiting your attraction?
So if your experience is Shark Cage Diving, the target audience will most likely be adventure seekers, meaning that the tone of voice and brand feeling would be danger, thrill seeking, adventurous and adrenaline pumping. This would mean that a cute curly font would be a clear mismatch for the logo and a website with hand drawn sharks would not work well.
When branding your wildlife attraction it is important to look at the type of experience that your target audience is after and match that through the logo, designs, website, signage and every part of your business.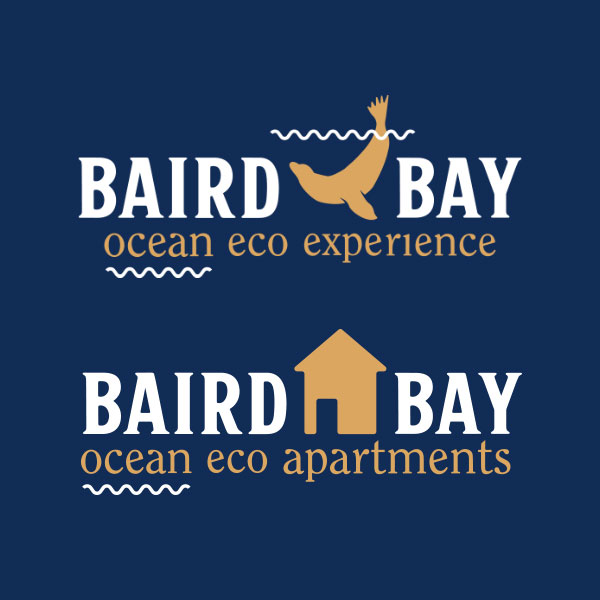 Baird Bay Ocean Eco Experience
Tourism Branding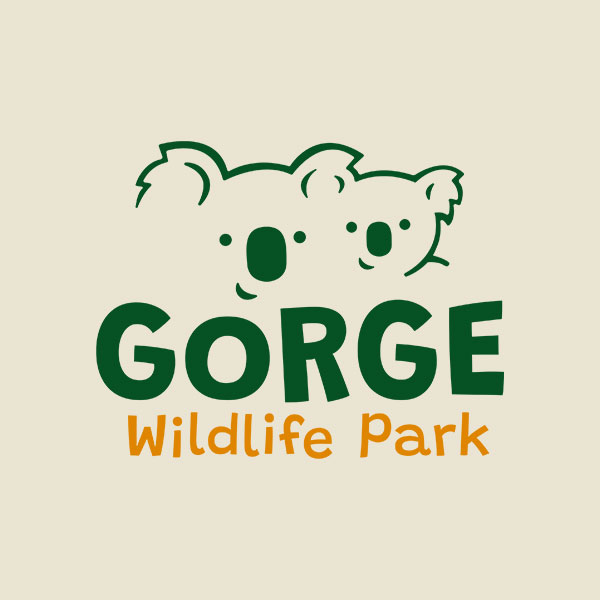 Gorge Wildlife Park
Tourism Branding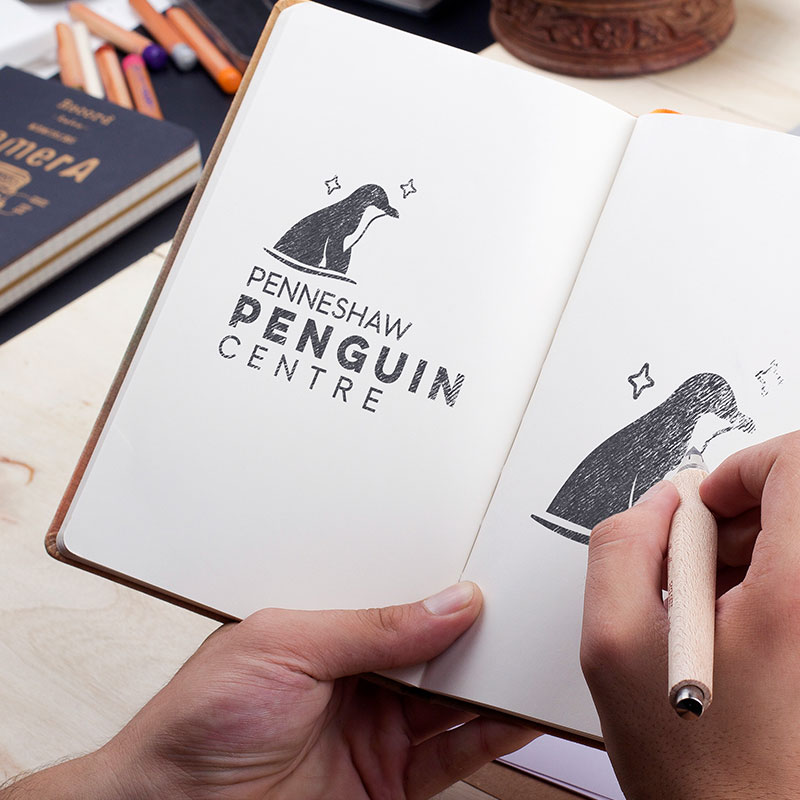 Penneshaw Penguin Centre Kangaroo Island
Tourism Branding
Ecotourism Branding
The Ecotourism industry has been booming in recent years and the trend keeps growing. As a designer with a passion for wildlife, I have been lucky enough to design the logos for some of Australia's most iconic brands including Eyre Peninsula's famous wild sealion experience; Baird Bay Ocean Eco Experience and Whyalla's world-famous cuttlefish migration diving experience; Whyalla Diving Services.
Designing a branding for an ecotourism business involves researching what your target audience identify with and understanding how to represent that quickly through effiecient iconography. For example, a luxury accommodation located on a protected wildlife sanctuary will need to convey through their logo that they are a luxurious experience, but also a protected area. This could be as simple as picking a serif font to signify prestige and working in a simple leaf icon, an animal that is located on the property or cleverly combining the animal with a house icon.
When creating a brand identity for a wildlife, nature, sanctuary, zoo or eco-tor it's important to match the logo's feeling and "vibe" with your attractions feeling and "vibe". So, if you are a wildlife park targeting families then the colours should be bright and exciting, the font should be playful and soft. Here is an example of an eco-tourism rebrand that Wildlife Plus did for Gorge Wildlife Park, located in South Australia.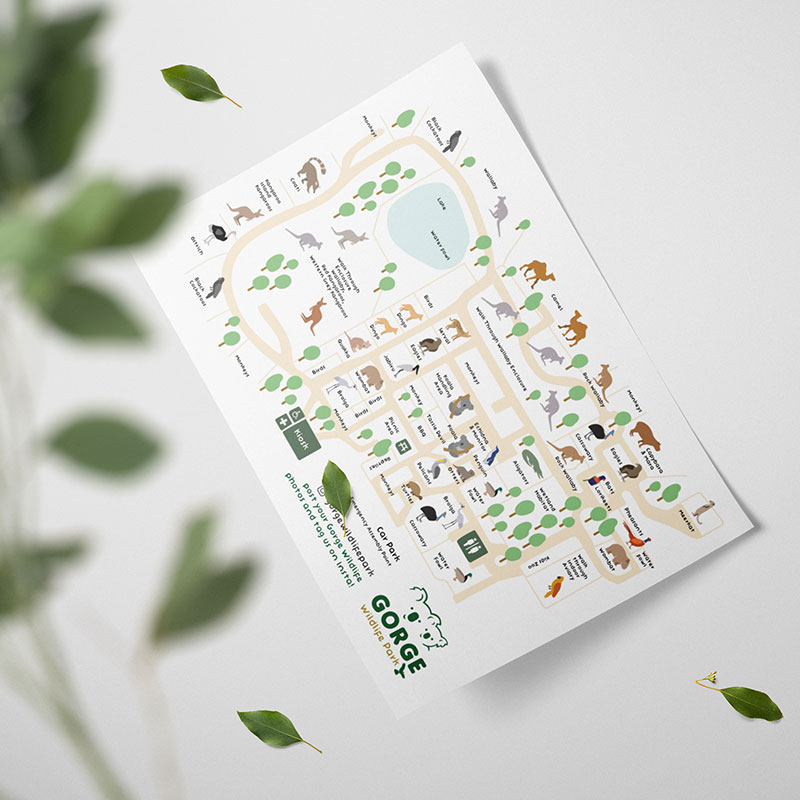 Logo Design for Wildlife Parks
Their original logo used a boring serif font that looks more fit for a luxury clothing brand than a family orientated wildlife park. The koala illustrations were cute but featured unneccessary detail making it very difficult to use in social media, on their website or anywhere the logo was small. The client wanted to keep the koala icon similar to their current branding so they could slowly swap out their old logo with the new one, without it being a drastic difference. The logo needed to better represent the fun nature of the park, be modernised and they needed the logo to work vertically and horizontally.
The new logo acheived all of this; it conveys the attractions "vibe"; a fun wildlife park with cute animals that is targeted at young families. All this can be said from specific font choices, character design and colour choices.
Tourism Logo Design
Tourism in Australia is a massive industry and the space has become extremely competitive. With so many businesses offering similar experiences, it is important to make your company stand out and be instantly recognisable.
Each state has at least a dozen wildlife parks (I've counted) and many cities have dozens of tours that offer the same experience. In order to stand out when potential customers are scrolling through Instagram, flicking through a tourism magazine, searching on TripAdvisor for local attractions and scanning through the first page of Google; you need to have an established clear branding that represents your tourism attraction.
So what makes a good tourism logo?
A good tourism logo tells a story, a quick story, a incredibly quick story; but a story never the less. What you want to do with your logo is show two things;
What is the service your tourism attraction provides?
What is your tourism business' point of difference?
Let's use a whale watching tour company in Exmouth as an example. This business is called Exmouth Boat Tours, and they've been operating for 7 years. Their business name tells us they have boat tours but not doesn't inform people on what you'll see on the boat tour. Information like this needs to be conveyed as quickly as possible because your competing with an endless world of competition trying to win the attention of your target audience. So maybe we put a whale shark in the logo as an icon. Now we know the service, but what makes the business differenent?
There are plenty of whale shark tours in Exmouth, so Exmouth Boat Tours have decided to target the high-end market looking for bespoke tours that are comfortable and luxurious. The logo needs to convey this so a cute character icon of a whale shark would be ill-fitted, we need a simple, modern and minimalistic whale shark symbol. For the font, Comic Sans would not match the branding at all, perhaps a Times New Roman would better match this business' "vibe".
As you can see from this example, creating a logo for a tourism brand is less about making a pretty logo and really a strategy-first approach that focuses on business positioning and target audience understanding.
Cost for tourism logo design
Wildlife Plus has two pricing structures. A basic logo design package for tourism brands with smaller budgets who are looking for a logo with a quick turn around. This package involves 5 custom logo designs recieved within a week that match your brief. We'll have an introductory meeting where we discuss your target audience, any inspiration from logos that you like and we'll create a brief together that addresses why your business needs a logo and how my logos can meet that business need. One week after the meeting I'll send you a logo presentation with 5 custom logos that meet your brief and you can provide feedback and a round changes. I'll use this feedback to create your final logo which you'll recieve as a JPG, PNG, AI, PDF and any other format that you would like.
Tourism brand pricing
My second package option is the Tourism Brand Identity package where I'll do extensive research and planning to understand your target audience, what they are after, what style would be best suited for your business and help you create a tone of voice that attracts your audience. We'll start with an introductory meeting where I get to understand your business, it's strategy and journey and the goals that you have from undergoing a rebranding.
Rebranding a big tourism business is an incredibly important step and unlike smaller tourism brands, there are many more steps involved as you will have an existing audience and brand established. I'll create a brand presentation to you with 3 options that we'll go through in detail, explaining the strategy behind each option. Established tourism brands can't change their logo on a wim, a carefully orchestrated plan needs to be in place in order to succesfully undergo a rebranding.
Contact Wildlife Plus for a free quote so I can hear your tourism brands needs and timeline and we can hopefully work together!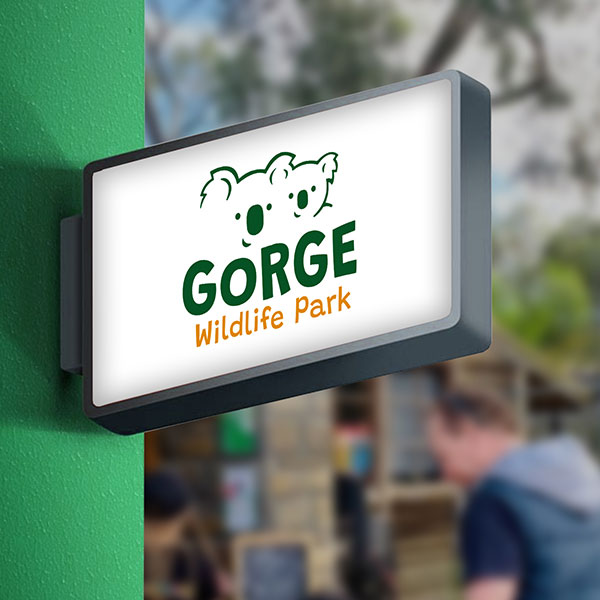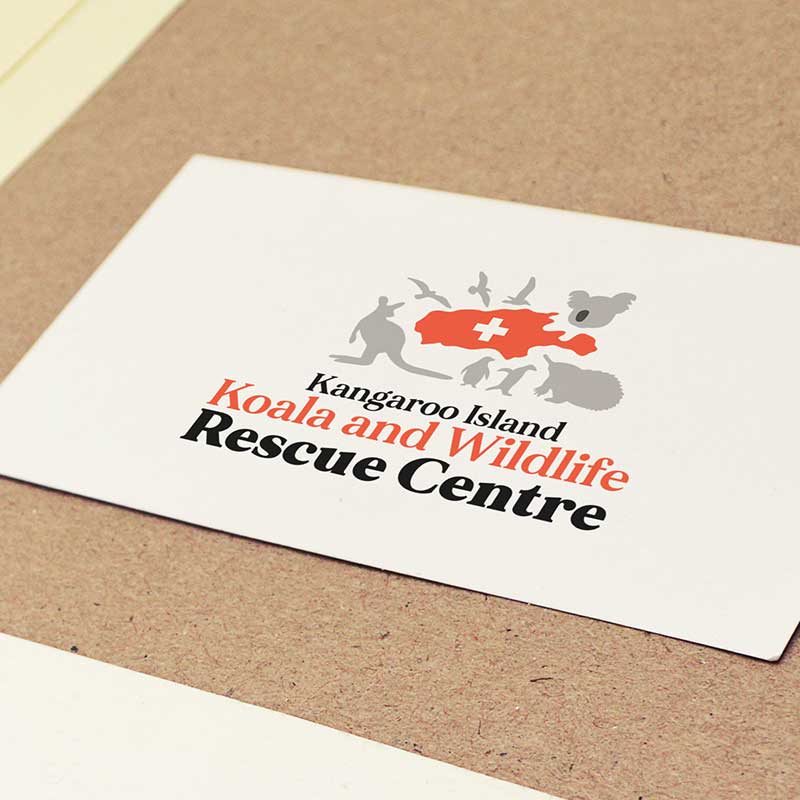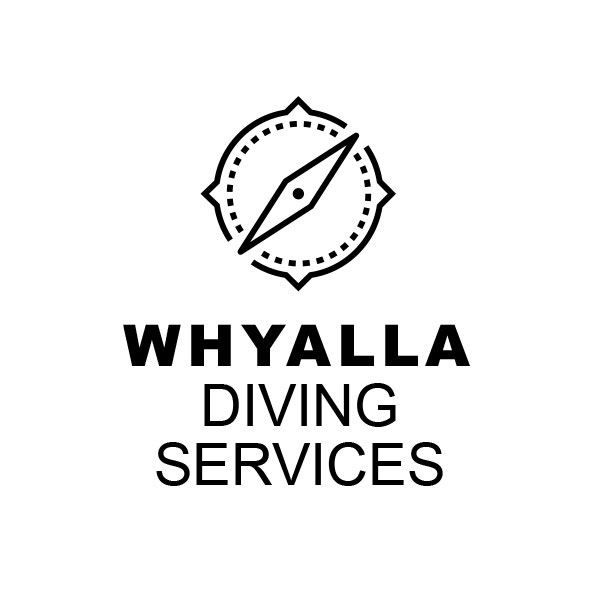 How to rebrand wildlife park
Wildlife Plus has rebranded a handful of wildlife parks and with this experience, I have created a step by step launch plan to successfully rebrand your tourism attraction. Whether you have been operating for a month or ten years, the process needs to be place so customers understand that you are the same wildlife park, just with a new brand. Or, perhaps the rebranding is used to signify a new experience and new expectation for customers when visiting; in which case this needs to be clearly communicated during the rebrand rollover.
Ecotourism Australia
The ecotourism industry in Australia has been consistently growing and even non-eco brands are trying to put an "eco" spin on their company to appeal to this environmentally-conscious trend. Genuine ecotourism brands are now competiting with other businesses working with eco-practices and the long list of green-washed businesses trying to capture this audience.
So how does an Australian tourism company appeal to the eco-tourism segment?
There are a million factors that come into play here but one of the aspects to consider is the logo design and ensuring that it clearly conveys that your tourism business cares about the environment and wildlife. Small things like wildlife characters having smiling faces instantly tell customers that the animals you interact with are treated well. If your brand is a bit more luxurious and can't have smiling faces then maybe placing the animal in an outdoor environment shows that the animals are not stuck in a 4m squared room. Let's use my client Baird Bay Ocean Eco Experience as a client. When searching for sealion and seal related logos a lot of them are simply sihloettes of seals standing up, but this doesn't tell the audience about the environment. I wanted to show that the sealions you'll swim with are wild, so simple wave icons placed in the logo indicate that you are in the open ocean; not an enclosed zoo area. Furthermore, the sealion swimming in the water and not sitting up conveys that the animals are free roaming. Small details like this are super crucial when creating an ecotourism branding in Australia, as people will only look at your business logo for a second, so every detail can tell a story about your offering.
Tourism Brand designer
I started Wildlife Plus because I love to create brands and I am incredibly passionate about wildlife. I've been lucky enough to work with dozens of tourism brands, including dream clients like Kangaroo Island Wildlife Park. I would love the opportunity to create a logo for your tourism business and I am confident that my years of experience and portfolio of wildlife-focused business, tourism operators and wildlife organisations, will result in your tourism company having a strategic and beautiful new logo. I look forward to hearing from you!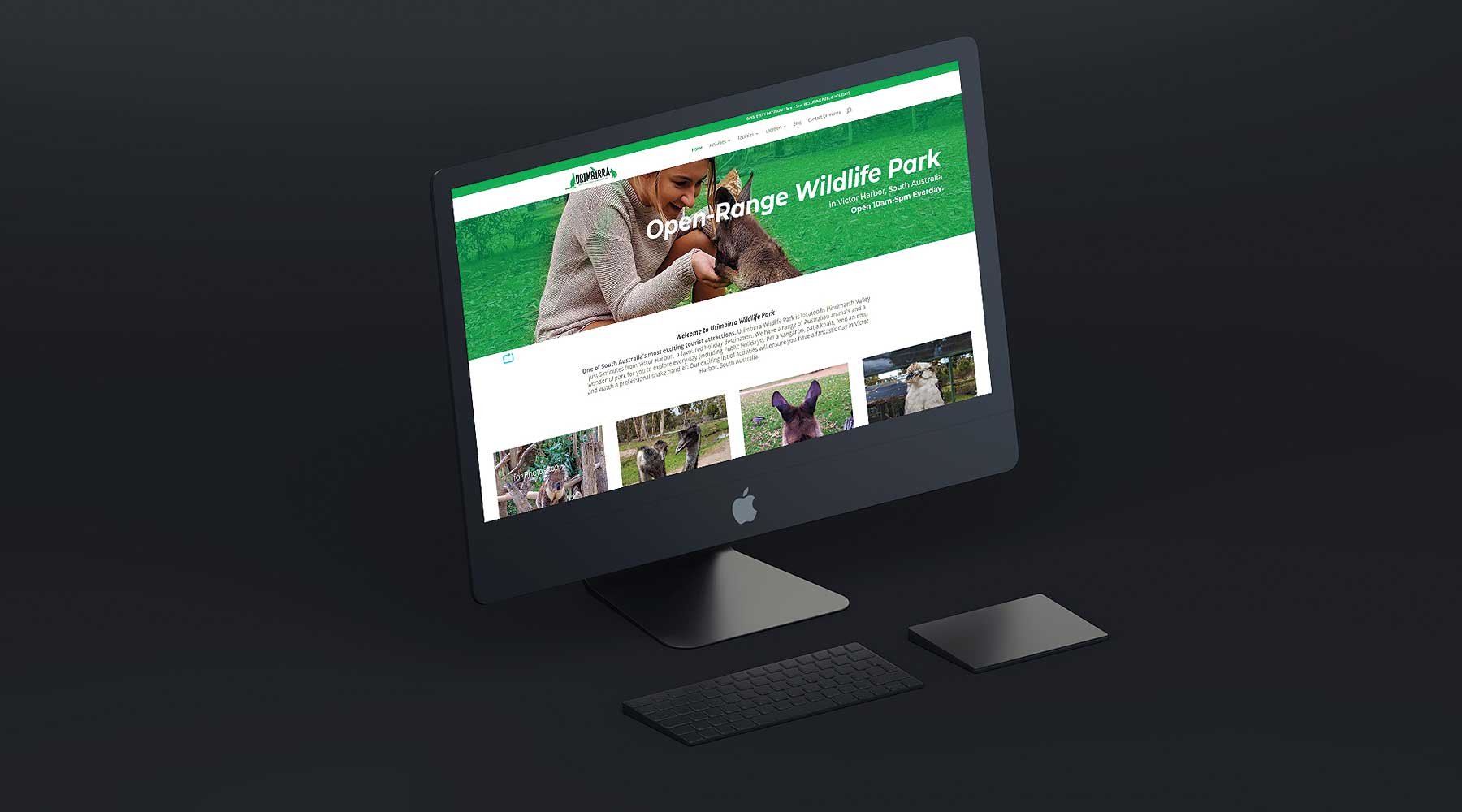 Contact Wildlife Plus for Tourism Marketing
We would love to hear about your business and if we can help with any tourism branding, tourism website, organic SEO, videography, graphic design or any tourism marketing services you may need!