Gorge Wildlife Park Branding & Map Design
Gorge Wildlife Park is a private wildlife park based in the Adelaide Hills, South Australia. Wildlife Plus was given the task to modernise the brand and create a new map design.
Wildlife Park Logo Design
Gorge Wildlife Park is an established wildlife attraction that has been in Adelaide for a long time. Because of Gorge's established brand the owners wanted to keep a similar branding but update it and make it modern.
The New Gorge Wildlife Park logo keeps the two koalas from their previous logo and removes the border, which creates a logo that is easier to work with. The old font was also difficult to read when small and didn't reflect the excitment of the park, so the new branding has an exciting new font choice that is quirky and energetic, whilst also being very easy to read.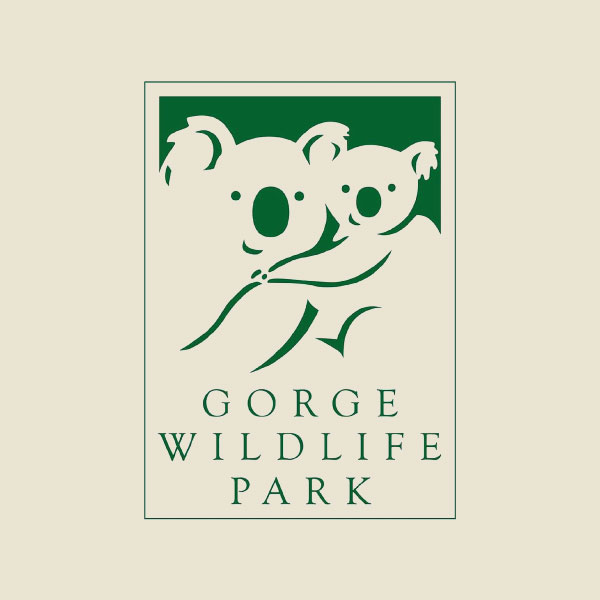 Old Gorge Wildlife Park Logo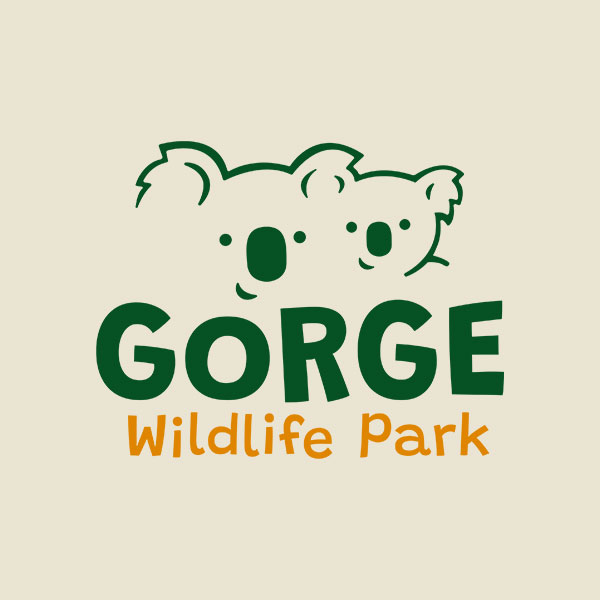 New Gorge Wildlife Park Logo
Old Wildlife Park Map
Gorge Wildlife Park has had this map design for a long time and were in need of a refreshment.
Wildlife Park was given the task to update the map to make it easy to read and fun for the customers. The design was to be exciting, showcase all the animals, safety information and be full of life.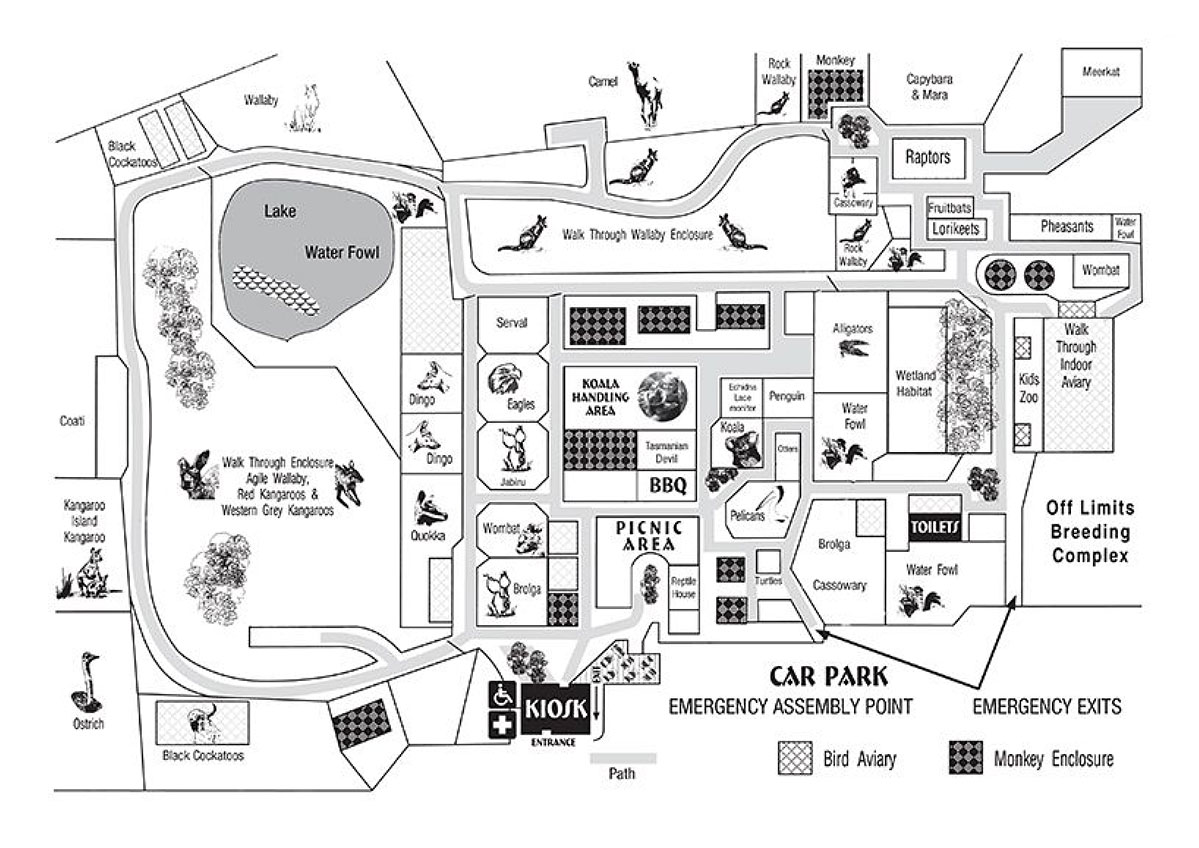 Wildlife Park Map Design
The new map design for Gorge Wildlife Park was created to be exciting, colourful and easy to read. Gorge Wildlife Park has many overseas visitors so it was important to use as many animal icons as possible for non-English speakers.
The completely custom animal icons were designed to be minimalistic and cute. As they are seen so small it was important to not make them overly-complicated but still detailed enough that you can tell the animal from the illustration.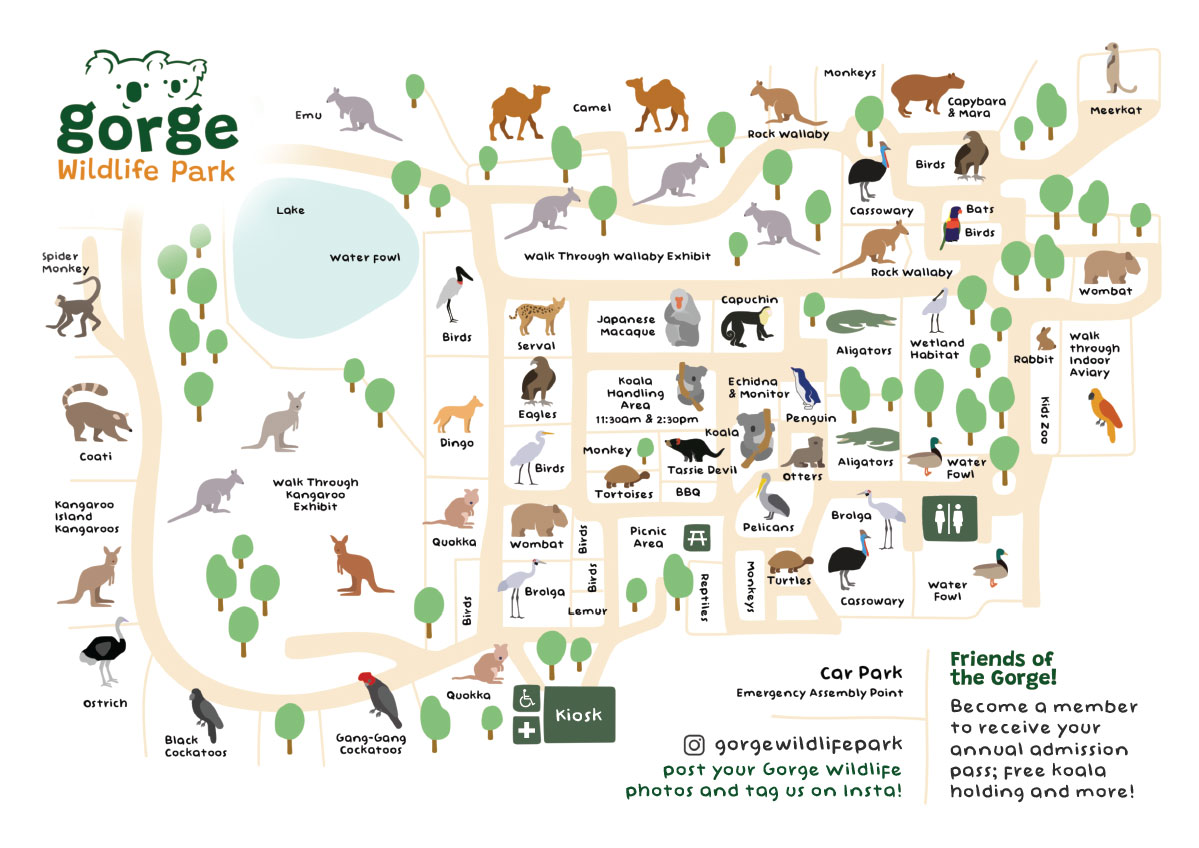 Gorge Wildlife Park Project Summary
Wildlife Plus had the pleasure of working with Gorge Wildlife Park to create their new branding and new wildlife park map design. Gorge Wildlfie Park is a staple tourism attraction of South Australia so it was a pleasure to get to create this redesign of their classic logo and map modernisation.