Whyalla Diving Services Logo & Website Design
Wildlife Plus was given the task of re-modernising Whyalla Diving Services website and logo. Alongside this, a 'Whyalla' logo was created for Whyalla Diving Services with a cuttlefish icon to go with their seasonal Whyalla Cuttlefish Tours.
Whyalla Diving Design
Whyalla Diving Services had two logos created, one for 'Whyalla' for their 'Whyalla Cuttlefish Tours' and another for their business called 'Whyalla Diving Services'.
The cuttlefish logo is clean and takes the strange looking cuttlefish and forms it into a simple icon.
The Whyalla Diving Services logo features an icon of an underwater compass to encapsulate all of the underwater services that the company offers.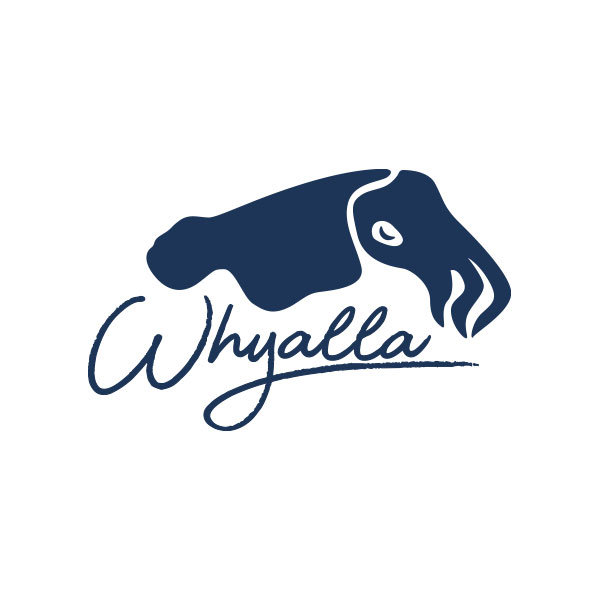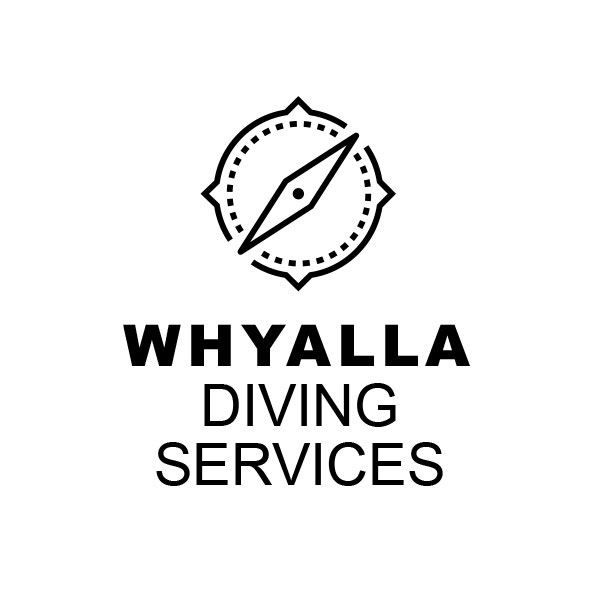 Whyalla Diving Services Logo
Diving Tour Website Design
Whyalla Diving Services had a website but it wasn't utilising SEO very well. Wildlife Plus redesigned the website from scratch and focused on creating a website that was easy to understand and perform well in search engines.
With cuttlefish imagery on the website you quickly understand what the company offers and the user interface was reorganised so that customers could easily pick out the type of tour they wanted to take.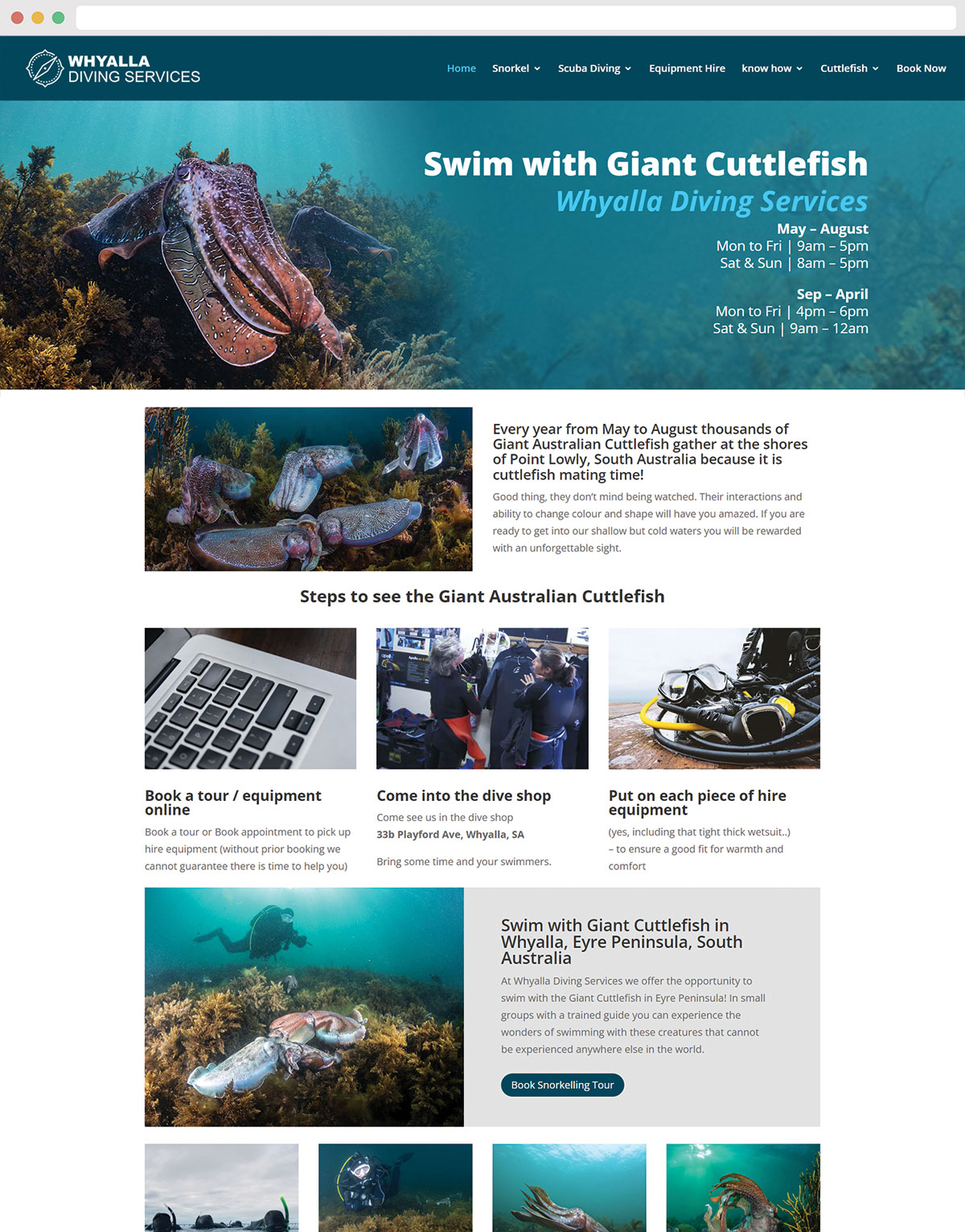 Whyalla Diving Services Project Summary
I do the seasonal Cuttlefish Migration dive in Whyalla every single year so it was an absolute dream to get to work with this company! The updated logo and completely remade website gets fantastic visitor numbers and now has a great conversation rate. The photos are captivating and bring excitment to a lesser-known marine creature that often gets overlooked by South Australians.