helping wildlife-based tourist attractions with marketing and branding
Wildlife Plus
Your wildlife attraction, elevated
Through branding, website development & refinement and outstanding marketing; Wildlife.Plus is out to help the Wildlife-based attractions of Australia grow. With a passion for wildlife, tourism and growing fantastic businesses this is my calling. My name is Elliot Vagner and I run Wildlife.Plus
I want to help your business grow but not change who you are. Clever marketing, tactical advertising and modern design are the front of what I do and I hope to get more customers through your doors.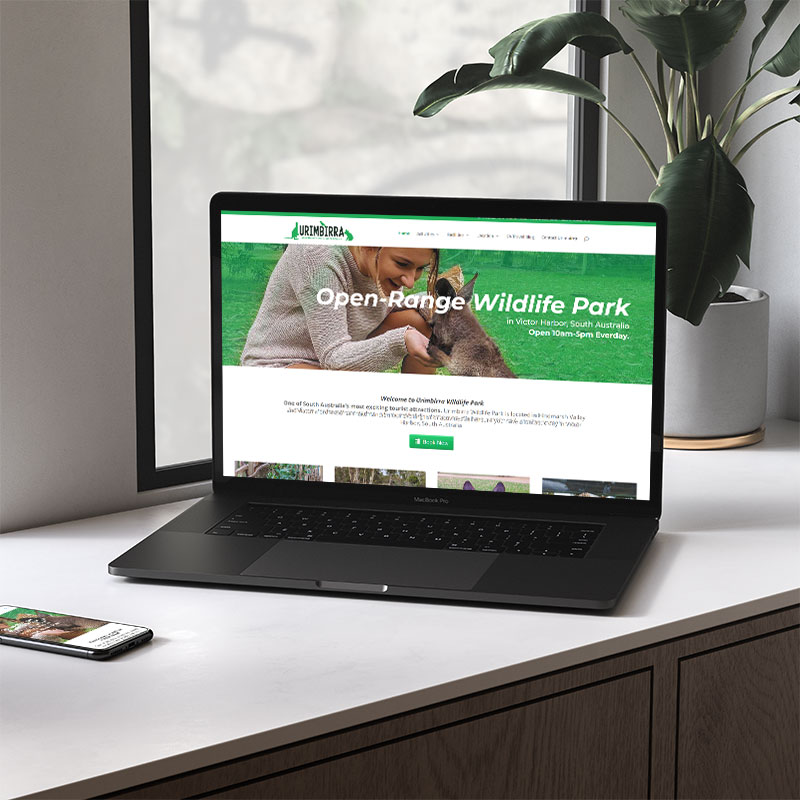 Urimbirra Wildlife Park
Urimbirra Wildlife Park is a fantastic wildlife park with native Australian animals in an open-range setting. The park faced two main challenges; the park was in need of a fresh new brand identity, and the park needed to start strategically marketing their attraction. This challenge started by tackling the branding of the wildlife park, followed by a brand new website design. Lastly, we reimagined the process of getting customers through the door through online booking systems and a new online identity. We are now working on changing the branding through-out the park.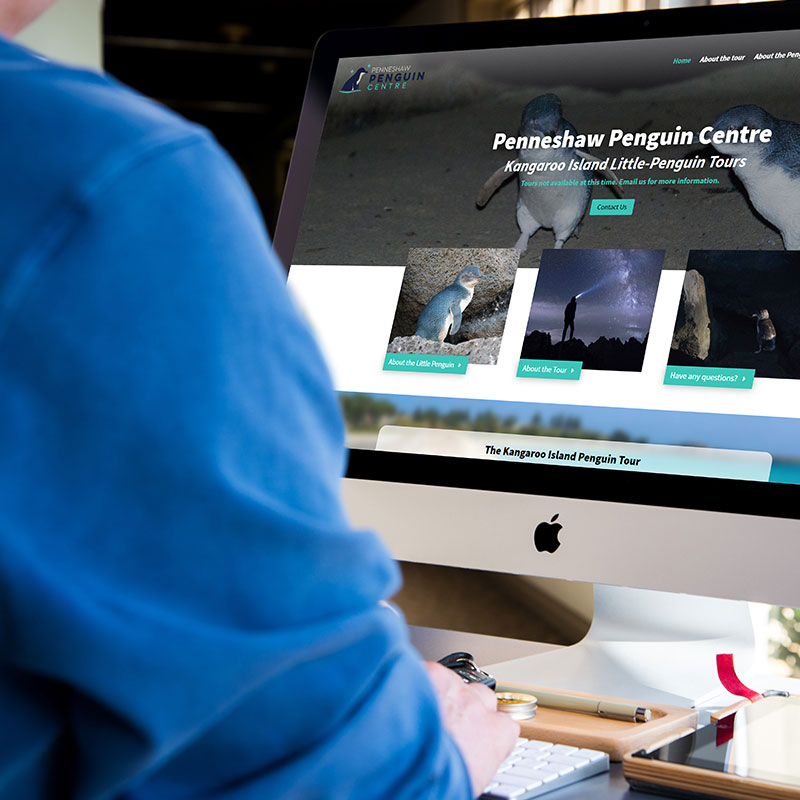 Website Design
Your website is your most important asset to getting new customers. Your website needs to be modern, user friendly, aligned with your branding, intuitive and offer all the necessary information a potential-customer may need. For wildlife-parks, eco-experiences and more it is great to offer a booking system with online payment to ensure customers feel encouraged to visit your attraction. Location, about you, photos, what to pack, what you offer, your best attractions, itineraries and more all combine to create a useful website that will draw more customers. Powerful search-engine-optimisation techniques will also work to getting more people to find out about your offerings.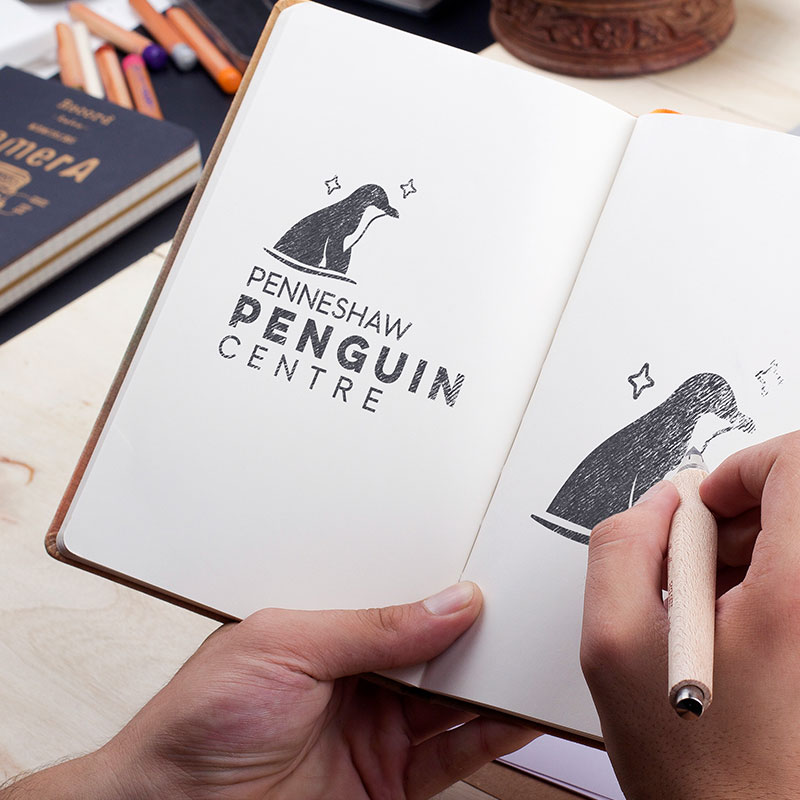 Brand Design
Any tourism attraction needs a powerful and recognisable brand design. The point of the logo is to simply explain what your experience is all about in a clean and modern way. Designed to work in different spaces and platforms your brand should encapsulate what you do. I have designed logos for businesses since age 14 and have a passion for creating unique logotypes that match the brand's personality and describe the tourist attraction in a way that is unique to the competitiors.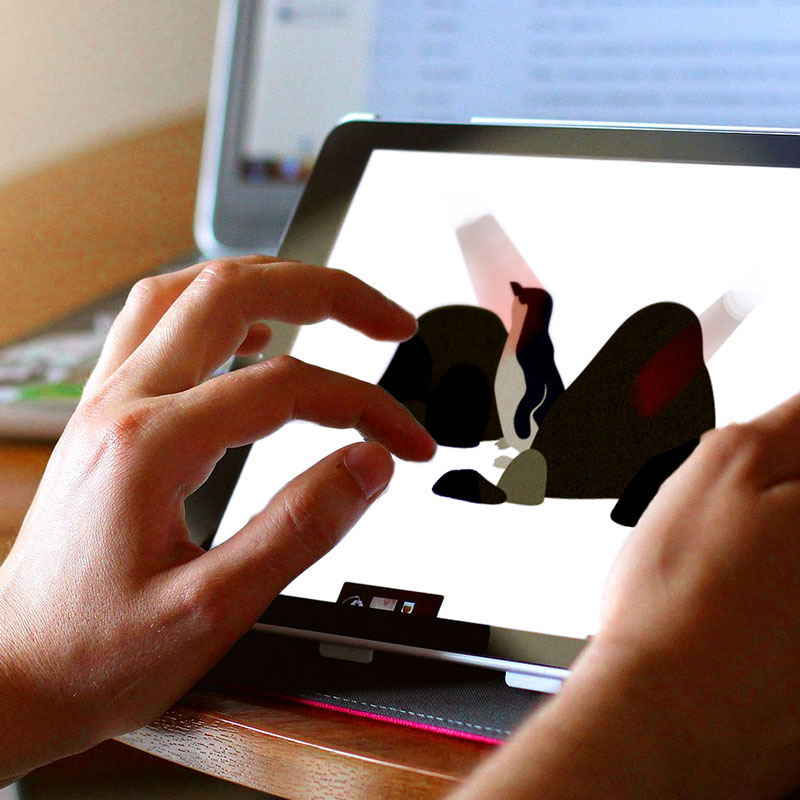 Graphic Design
If you are an attraction who wants to grow, the chances are you'll need graphic design. Marketing collateral, website elements, social media posts, banners, fence wraps, animal signs, animal fact signs, front-park signage… the list goes on. Graphic design is incredibly important and great graphic design will make customers experiencing the attraction think the place looks great and fall even more in love with it, but it will also help convince potential-customers to get into the park. Great design makes a bigger impact than you'd think. Why not test it out? Got a design project in mind? Maybe a brochure you need, maybe an animal-sign needs creating? First design is free with Wildlife Plus' First Project Free deal. It's quite insane and the deal might not last long, so test it out for yourself.
Kangaroo Island Wildlife Park
Kangaroo Island Wildlife Park had a brand design but did not have an effective website. Through Wildlife Plus, I completely redid their website from the ground up focusing on captivating images, powerful SEO, useful information and online booking capabilities.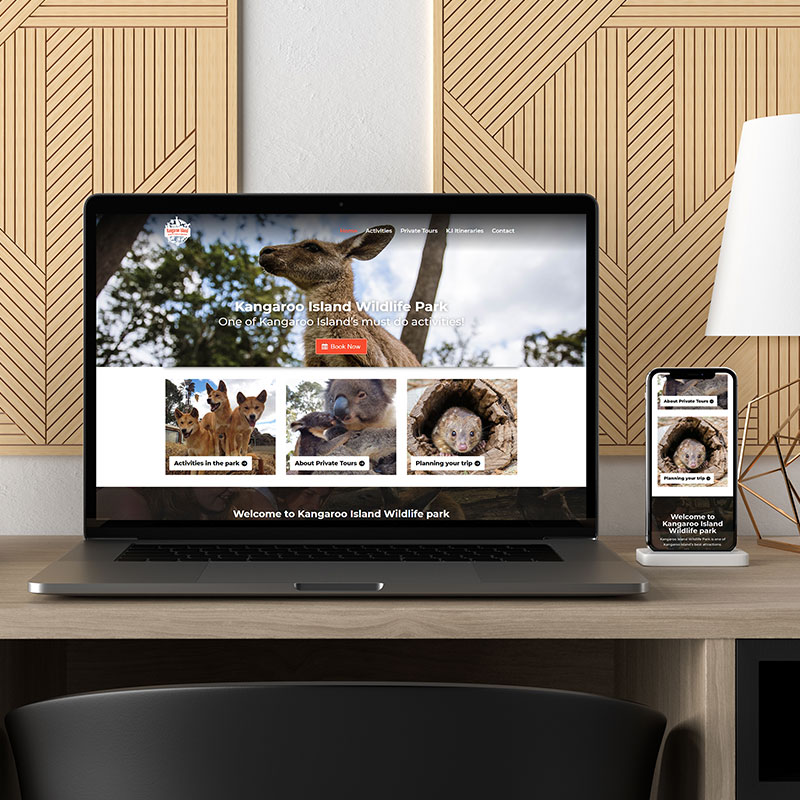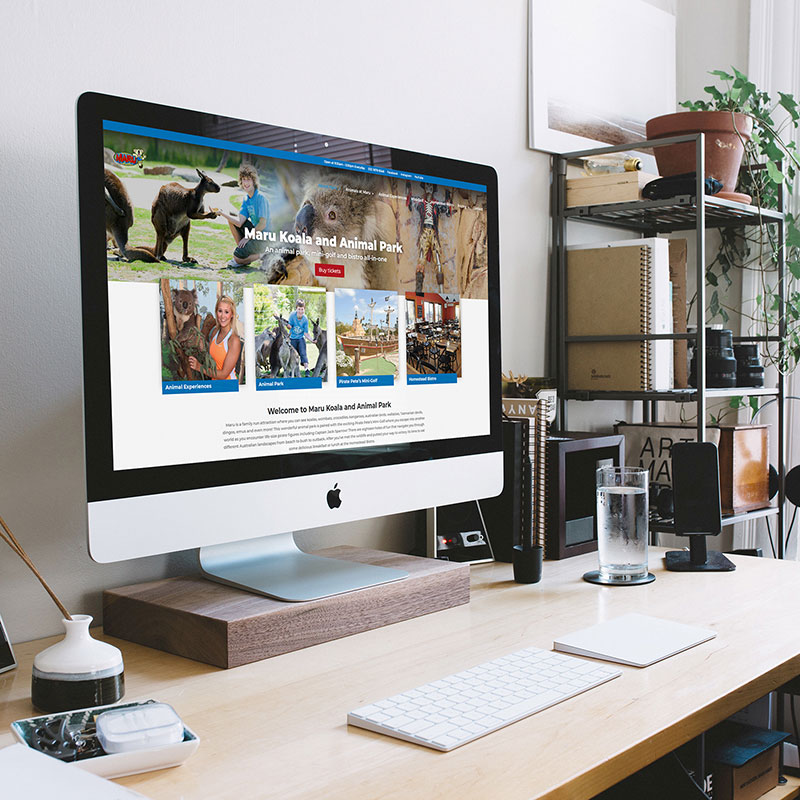 Maru Koala & Animal Park
Maru Koala & Animal Park, a Victoria-based wildlife park were after a brand new website that was modern and perfectly encapsulated what their park was all about. Wildlife Plus worked closely with Maru with the content in order to make sure potential customers new everything the wildlife park, mini-golf and bistro had to offer.
First Project Free
No strings attached
Wildlife Plus is so sure that you will want to keep working with us that we offer First Project Free. Think of it like a trial, Target's changing rooms or a test-drive of that Honda you like. There's no cost and Wildlife Plus will create your first project with you.
Brochure design, banner design, first page of a website, 1 week of social media marketing, even your Wildlife Park's logo. You tell me. Test it out. No contract, just free branding, website or marketing work.
Penneshaw Penguin Centre
Penneshaw Penguin Centre had no branding and a very basic website and were after a distinct brand and an outstanding website. The website is designed with SEO in mind in order to draw in new customers by using exciting images, showing expertise knowledge and an online booking system.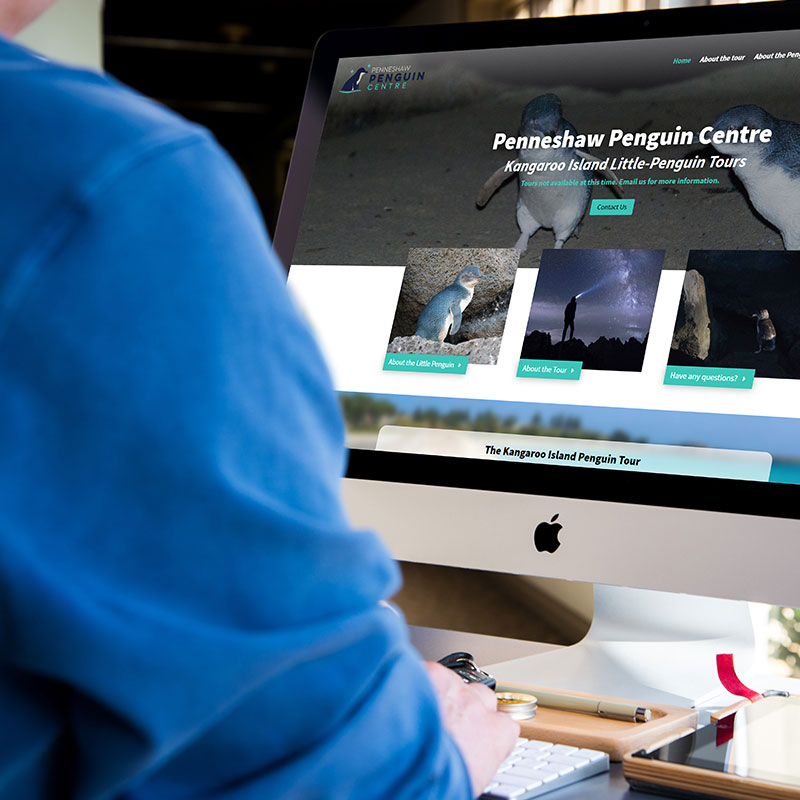 Narnu Farms
Narnu Farms reached out to Wildlife Plus to make a summer and winter video that promotes the different activities that you can do in Narnu Farms during the different seasons. This wonderful farm offers accomodation whilst experiencing exciting farm activities during your stay. My job was to film a video that explains the benefits of staying at the farm as a parent.
Marketing Manager Package
Having a full time marketing manager of your wildlife park is expensive as you pay for having a full time employee. With Wildlife Plus it's different. You only pay the hours I work, and you set the hours you want, and you choose the projects. It's cheaper and just as effective. Plus, having Wildlife Plus as a marketing manager means you have someone 24/7 looking after your brand online. I also generate ideas on how to grow the business such as promotional material, redesigns in your park and socials, online campaigns, website conversion tactics and more. This is a fantastic opportunity for wildlife parks and simply giving the title Marketing Manager to Wildlife Plus grants you all work at a discounted rate. Seems tempting? Slightly Interested? Give me a call or email me.
Digital Manager Package
If you feel like you do not need a marketing manager for your wildlife-based attraction but you still do not feel comfortable to take care of your digital platforms then this is a great option for you. This includes social media management, website creation and maintenance, booking system assistance and helping you ensure that your attraction has a great online brand. As most customers will most likely be finding you online it is super important to have a fantastic online perception and brand. With this title also comes a discounted rate and I only charge for the hours that I work, meaning you can have a dedicated Digital Manager without the full-time salary.
There when you need me
If you are not looking to assign a new position then I will gladly work on singular projects with you. Whether it be a website design, graphic design, social media assistance, consulting services, emotional support (not qualified), or any other type of creative service I would love to help. I also offer photography and videography services which can be a great way to elevate your brand online or to update your website. If you have any ideas or interest then please feel free to contact me anytime (24/7) about whatever project you have in mind. Contact me for my prices!
Big or Small Wildlife Attractions
Size doesn't matter
Whether you're Australia's biggest zoo or a family owned stick-insect only park; I want to talk. I really do love working with wildlife parks and tourist attractions and helping them grow their business. And not to brag but the parks I work with think I'm quite good at it. Call or email me for a no-strings chat about what you might need.
Popular Wildlife.Plus Services
Attraction Logo Design
Every great attraction needs a great and attracting logo. Your logo is the first thing that people visiting the park see, the first thing they see on your website, on your social media and on everything you do. Your logo describes who you are, why you are special and defines your entire business. Having an impact, meaningful and modern logo is so incredibly important. If you've got a logo that you think might need changing, then why not make it your First Project Free. We'll design it completely free, there's no catch. I'm just so sure that you'll love the work and the process that we'll keep working together. So, try it out.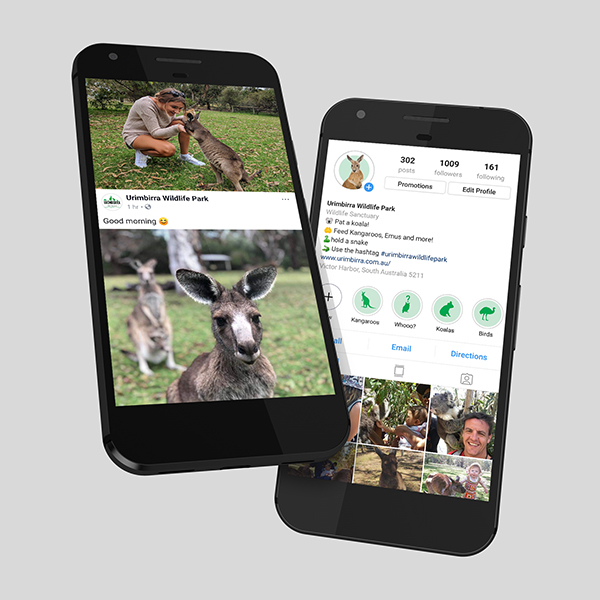 Social Media Management
Social Media is a crucial element to every single tourist attraction. It is a must nowadays and can dramatically help with the promotion of your attraction and enhance the experience for visitors by providing insights to what they should expect. It is important to know which social media's to be on, how to target your audience, how to connect with your followers and what content to push in order to satisfy your customer base. Luckily for you, I offer the first project free. So get 1 whole week free social media marketing with me, no lock in contract, no strings, and see the effect that a great online presence can have.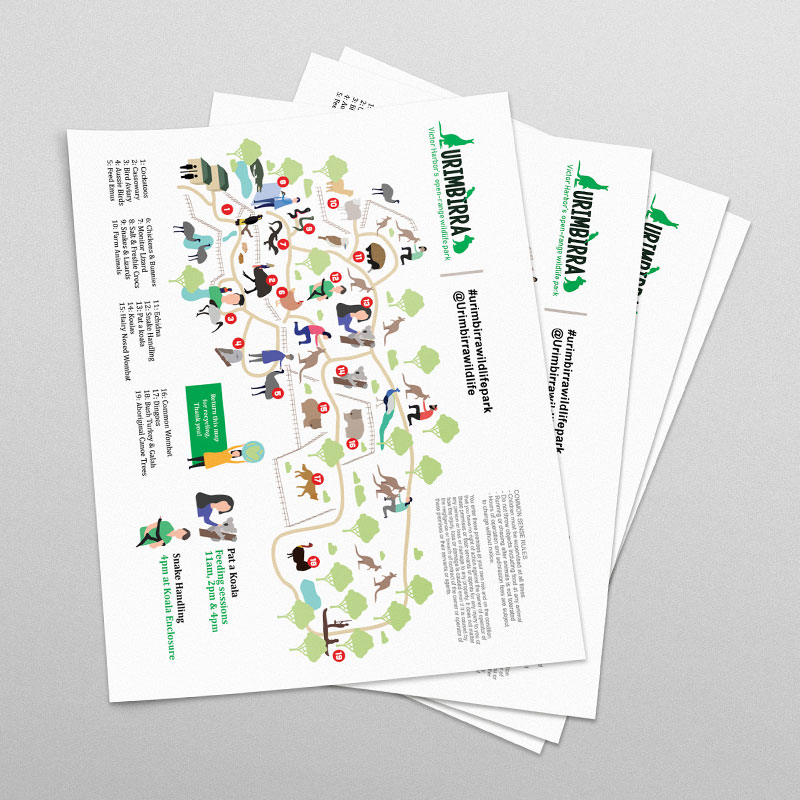 Wildlife Park Map Design
Every wildlife park or attraction that lets visitors walk around freely should ideally have a map design. This is a key part of ensuring the visitors have a enriching experience at your attraction. Through fluid and simple design, I will ensure your map looks great and offers the customer all the necessary information to guide them through your park. Modern design that is in key with your brand will help customers with navigation and enable them to find more of what your amazing attraction has to offer.
Elliot Vagner
Owner of Wildlife Plus
Hi, I'm Elliot Vagner. I have a passion for wildlife and for branding & marketing; so I decided to combine my passions and start Wildlife Plus. The goal of Wildlife Plus is to elevate the wildlife-based attraction of yours through great design, a expertise on online experiences and a drive that can't be beat.
Contact Wildlife Plus
0435 414 045