Website design for travel content creators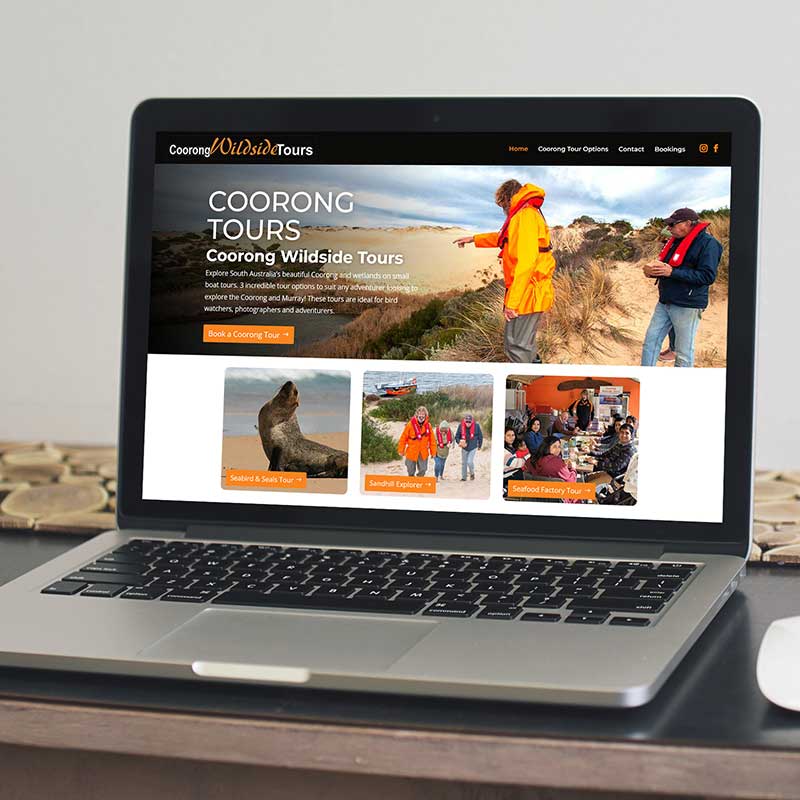 Content Creator Website Package
Website Design and Logo Design Package for only $5000 with a focus on SEO & beautiful eCommerce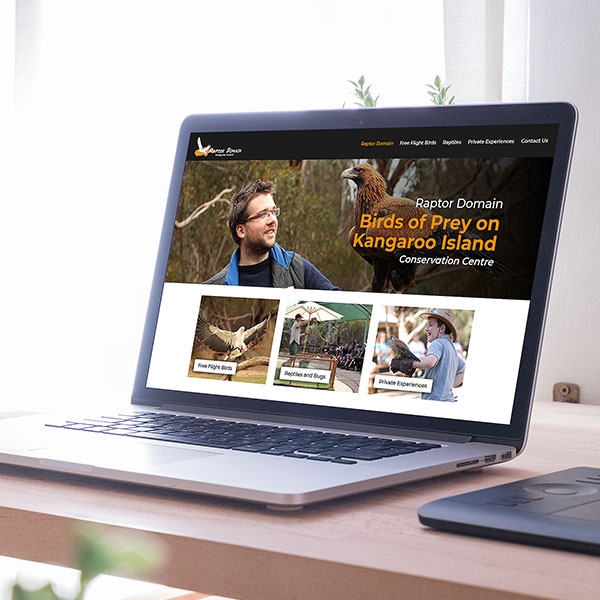 Travel Influencer website design
Influencers who create content about travel, vanlife or wildlife experiences have a very different website requirement to other business websites. Whether you are looking to sell products online, work with established brands, become a speaker in your field or grow your audience through organic SEO; Wildlife Plus can help!
I have worked with some of Australia's largest tourism brands on creating their website and logos and know that I can make you an amazing website and personal brand. Having made the website of businesses like Kangaroo Island Wildlife Park, Baird Bay Ocean Eco Experience, Whyalla Diving Services and many more travel and tourism-focused brands; I have the knowledge and portfolio needed to make your website.
Website design for content creators
My website design package deal for content creators includes a website design with
5 page website
e-commerce feature
SEO focused website that ranks well on Google
Furthermore, in this package you get a completely free logo design or rebranding package if you would like! A website can look a lot less attractive if the influencer has an unmodern personal brand, so creating a logo that represents you on social media and on your website is crucial.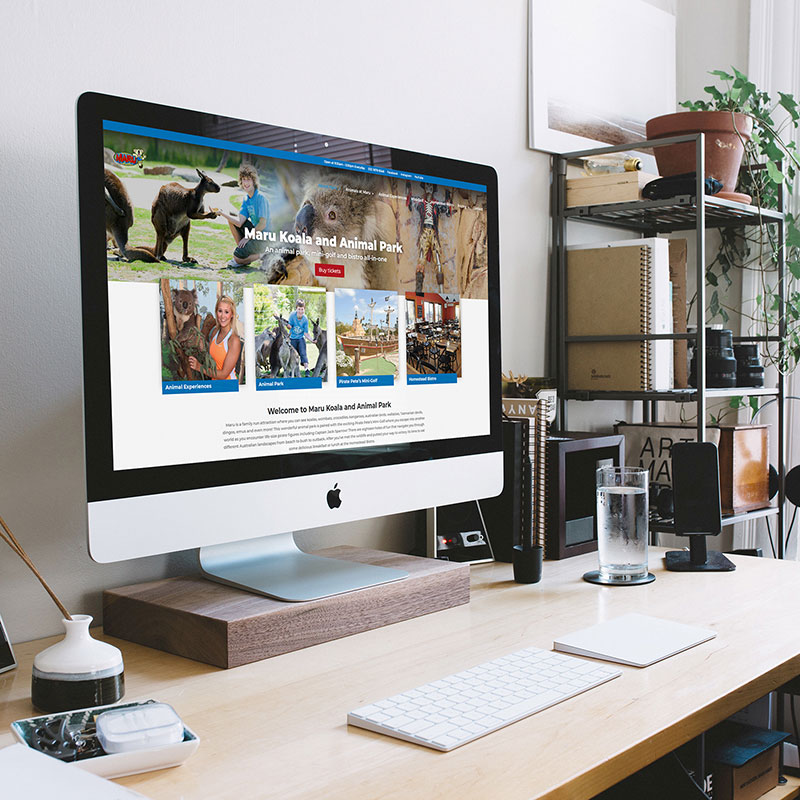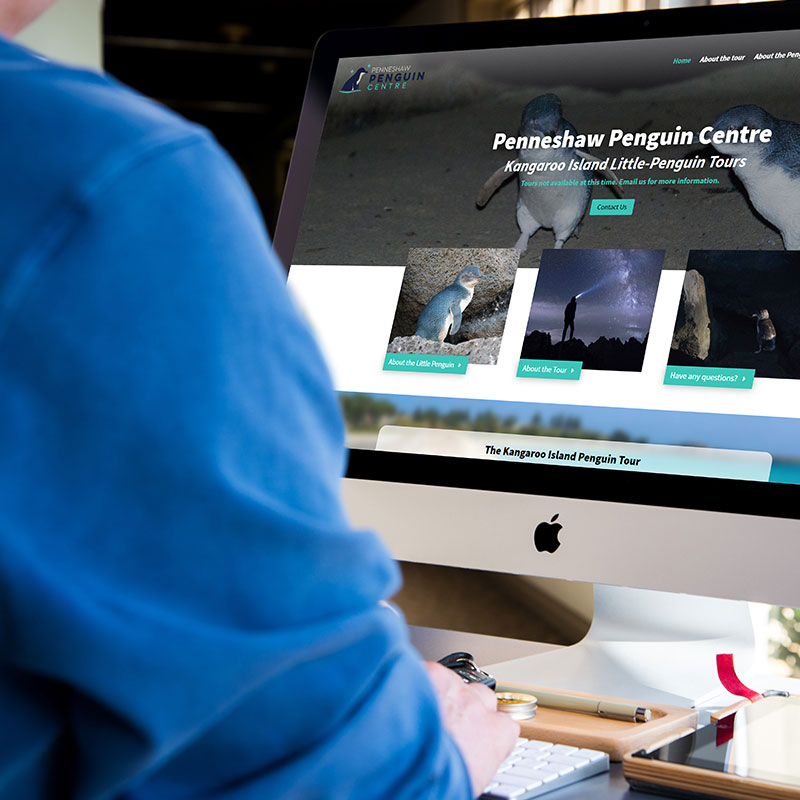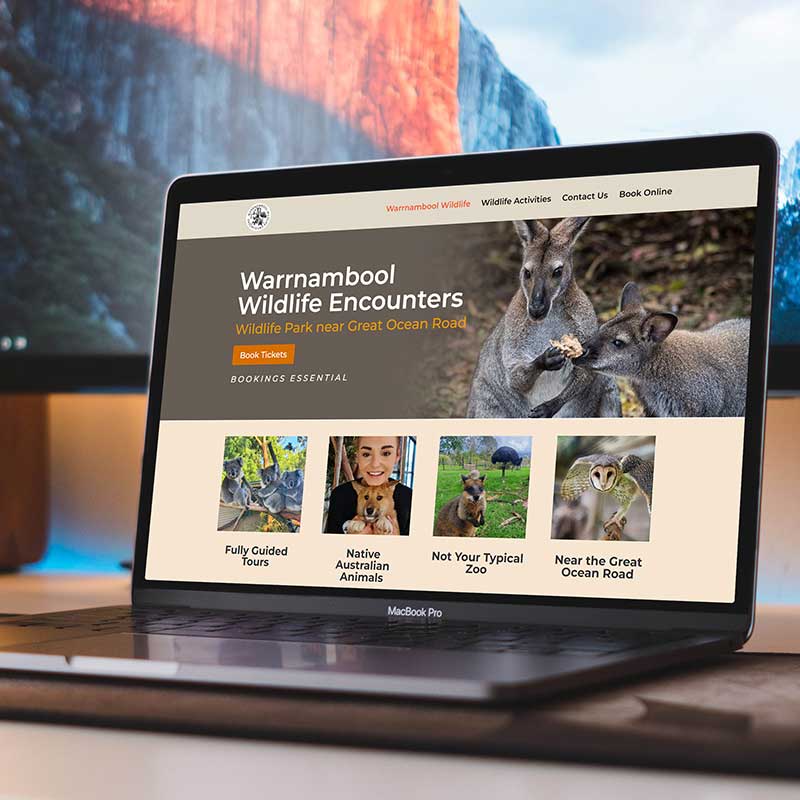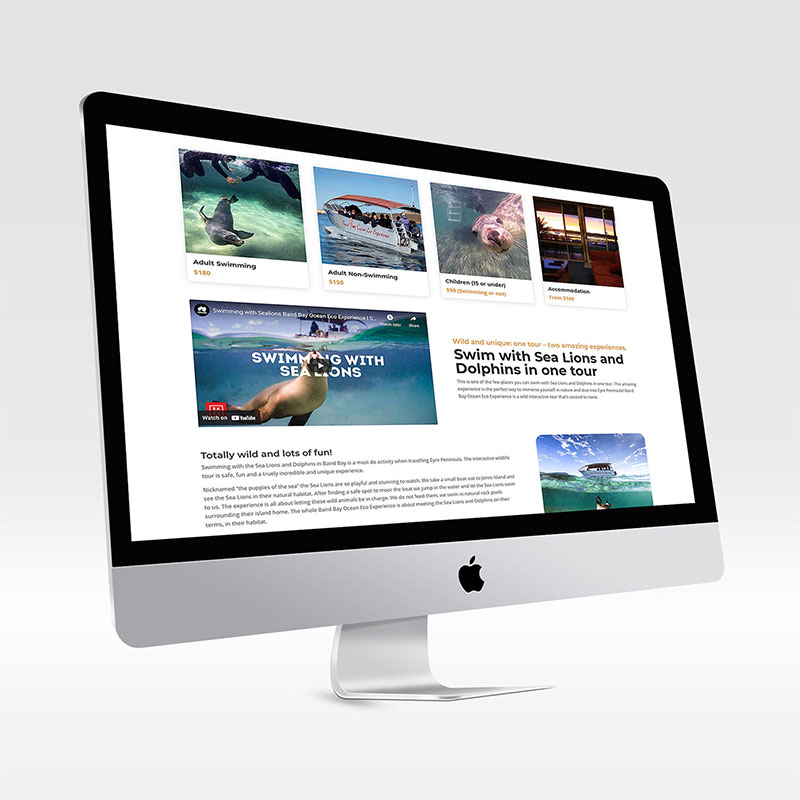 Travel content creator website design
So what is the purpose of a travel content creator having a website? You have a social media following, you have a succesful YouTube channel, brands are already sliding in your DMs… why bother putting in effort for a website?
There are a few reasons for a travel content creator or travel influencer to spend time and energy on making a website or updating their current website
Find a new audience through organic Google search
Professionally present yourself to brands and businesses you would like to work with
Provide these brands your assets such as logos, bio, photos and more in a neat package
Sell physical or digital products as seamlessly as possible to either your audience or the B2B space
Create a presence that attracts likeminded travel influencers to want to collaborate with you
There comes a point for all travel influencers, wildlife content creators and content creators where the content is no longer just for fun, but has become a side hustle or full-time business. Just like any business should have a website, your personal brand on social media will need to be represented in one place that delivers the business stuff, not the interesting content.
These websites aren't designed to be hubs on interesting content where masses will flood to for entertainment; the purpose will be to grow your business and personal brand.
How to design website for travel influencers
So how do you go about designing a website that does represent your content creator side whilst also appealing to the business world? We want to focus on a few things;
Matching your established aestatic on your website
Utilising SEO tactics that help you attract brands to work with
Create an e-commerce platform that is self-sufficient and runs with little to no admin work so you can focus on creating engaging content
This might all sound like a lot components and points to hit, but we'll start the website design process by creating an action plan that meets your business' needs.
Website design for travellers
But can I ask, why don't I just use a website builder tool that I get adverts for before every YouTube video I watch? I totally get that, it will be a lot cheaper (in the short term) to do that but without a website expert creating your website, it will not perform half as well as it should. If you're new to the travel inflencer game or content creator space then I recommend going with a simple website but if you are established and want to take your content creation from side hustle to full-time you will need your website to have as much care as you put into your actual content.
The way you make money as a content creator is a large part brand partnerships and commerce. In order to work with bigger brands you'll need a website that clearly and strategically conveys your point of difference and proposition, and to sell online you'll want a well setup system that won't have you working hours everyday on admin tasks.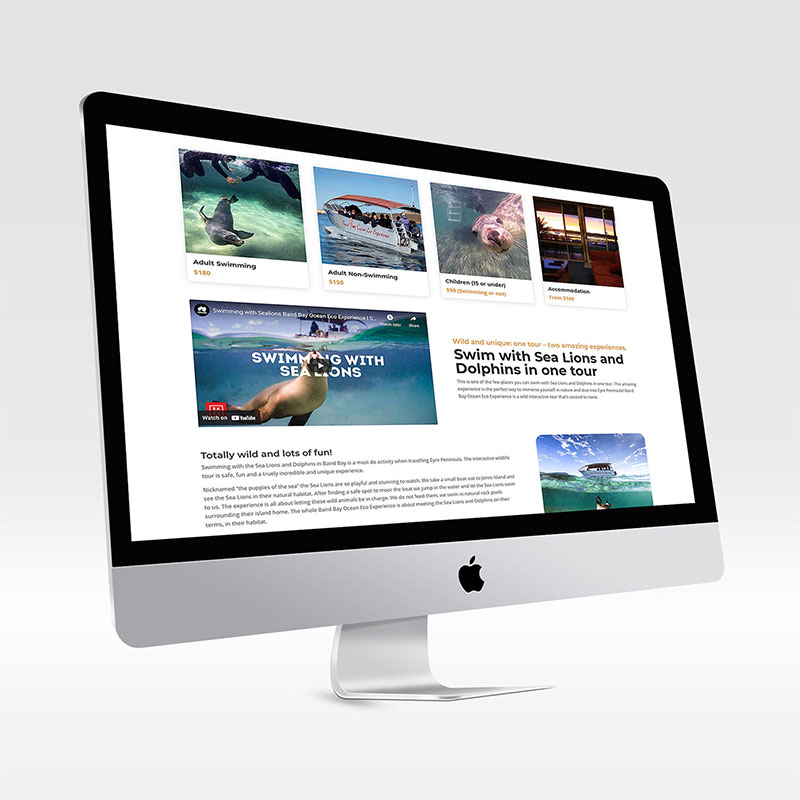 Content Creator Website Design
I would absolutely love the opportunity to work on your travel influencer or content creator website and know that my years of experience working in the tourism space will result in a well-performing, modern and effective website that will grow your business.
I look forward to hearing from you!
Contact Wildlife Plus for Tourism Marketing
We would love to hear about your business and if we can help with any tourism branding, tourism website, organic SEO, videography, graphic design or any tourism marketing services you may need!