Tourism Business Coach
Grow your Australian tourism business through weekly coaching and brand audits
For the past few years I have worked in the wildlife park and tourism industry, helping businesses grow visitors numbers through branding, marketing and a strategic online presence. I've worked with almost every privately owned wildlife park in South Australia, multiple wildlife tours, holiday parks, wineries and other businesses within the tourism sector. I want to work with you to grow your tourism business.

Elliot is very professional and approachable.  He is innovative, creative and has outstanding technical knowledge on on how to draw traffic to your website.  He is able to explain the issues at hand clearly and in a language that non-technical people can understand.   His knowledge of the tourism industry is excellent.  He has a genuine passion for his craft and I can highly recommend him.
– Naiko Retreat, 2022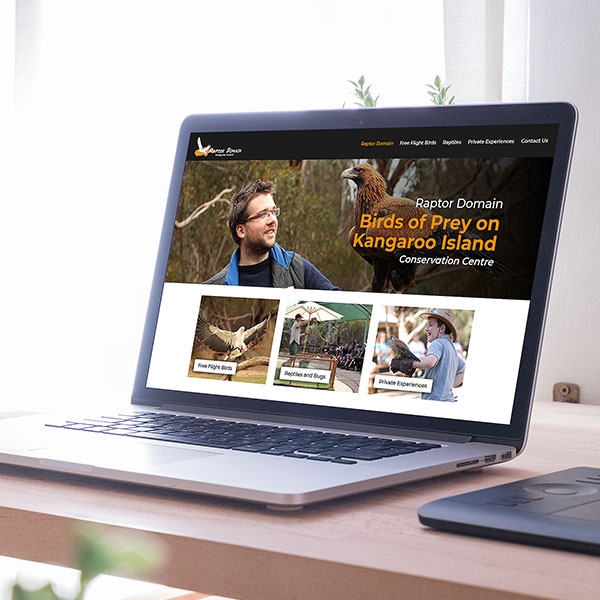 How to grow Wildlife Park business
Tourism Strategy
Having worked with a multiple of wildlife parks and helping them growing their business through tactical branding, effective SEO-driven websites that convert to paying customers, and creating a strategic online presence.
My passion is in tourism and marketing, and I have a proven track-record that shows I can help tourism-based businesses grow. I would love to help you grow your business by getting more customers through the door.
South Australian Tourism
Tourism Mentor Adelaide
Having worked with over 100 small businesses in Adelaide with graphic design, website design and branding, along with dozens of tourism-based businesses, I have confidence in knowing that I can grow your business. Having worked with many South Australian Tourist Attractions I want to help you grow your tour business, wildlife park, holiday park, luxury accommodation, winery or other tourism-focused business find more customers.
Supporting Australian Tourism Industry
Tourism Business Support
Having studied a Bachelor of Business Marketing and completing Award School (an Australian Advertising Degree) I believe my expertise in branding makes me stand out as an Tourism Coach. My knowledge and understanding of how to brand a business and utilise the power of a good brand will help tremendously in the marketing and advertising of your tourism business. Customers and potential customers need a recognisable brand to feel comfortable purchasing tickets to your attraction.
Here's a photo of me talking to a chair.
Business Mindset
Growing your tourism business to a place where you want it to be is often a case of mindset. During our sessions we'll look at your mindset and focus on developing a positive mindset capable of running the business you dream of.
Business Strategy
Having increased the sales of some of Adelaide's iconic businesses through Adelaide Advertising, Wildlife Plus and Winery Plus (my businesses) I know that I can develop a great business strategy with you, that will help you get seen by more people, and convert more to paying customers.
Organising your Business
Having multiple businesses means that I need to be very organised. We'll work together to Eliminate, Simplify, Automate And Delegate your to do list and create a system to make your day run smoothly.
Tourism Training Australia
Business Coach for Tourism
I would love to have a casual phone chat about how I could help. I understand that signing up for a tourism coach can seem like a big and scary decision. I would love to have a phone chat to introduce myself and see if your business would be a big fit for my "Tourism Club – Tourism Coaching". 

1 Hour Coaching Session per week + 1 Brand and Website Audit per month

Business Growth Partnership Deal
With a specific selection process I am looking to work with a handful of tourism-based businesses for free. I am looking to become a partner in the business, grow the business and make a commission on business growth. If you are interested in this and work in the tourism-industry then please give me a call to discuss.
See if you qualify for the Business Coaching sessions